Create efficiency by adding the latest PLC technology to your application
Experience you can build on
Do you have existing control hardware that is no longer supported and for which spare parts are no longer available? Millennium can help: we can offer an easy turnkey migration path to update the equipment and improve the machine's reliability as part of the upgrade process.
Are you looking for a new solution that has been developed specifically for your requirements? Many customers, such as OEMs or customers with greenfield sites, use Millennium to develop machine or process applications with custom-engineered solutions. Millennium has partnered with numerous OEMs and end users to automate their applications and maximize production without sacrificing quality.
Find out what PLC automation can do for you
PLC solutions can be used to achieve many goals simultaneously. Check out the list below – we're sure you'll find your own key goals there:
Machine control
Process control
Safety zone management
Robot cell management
Vision and inspection management
Energy & power management
OT (operational technology) interfaces to IT and business systems
Data interfaces to MES systems
Networking connectivity for monitoring and remote support
Adaptive learning and artificial intelligence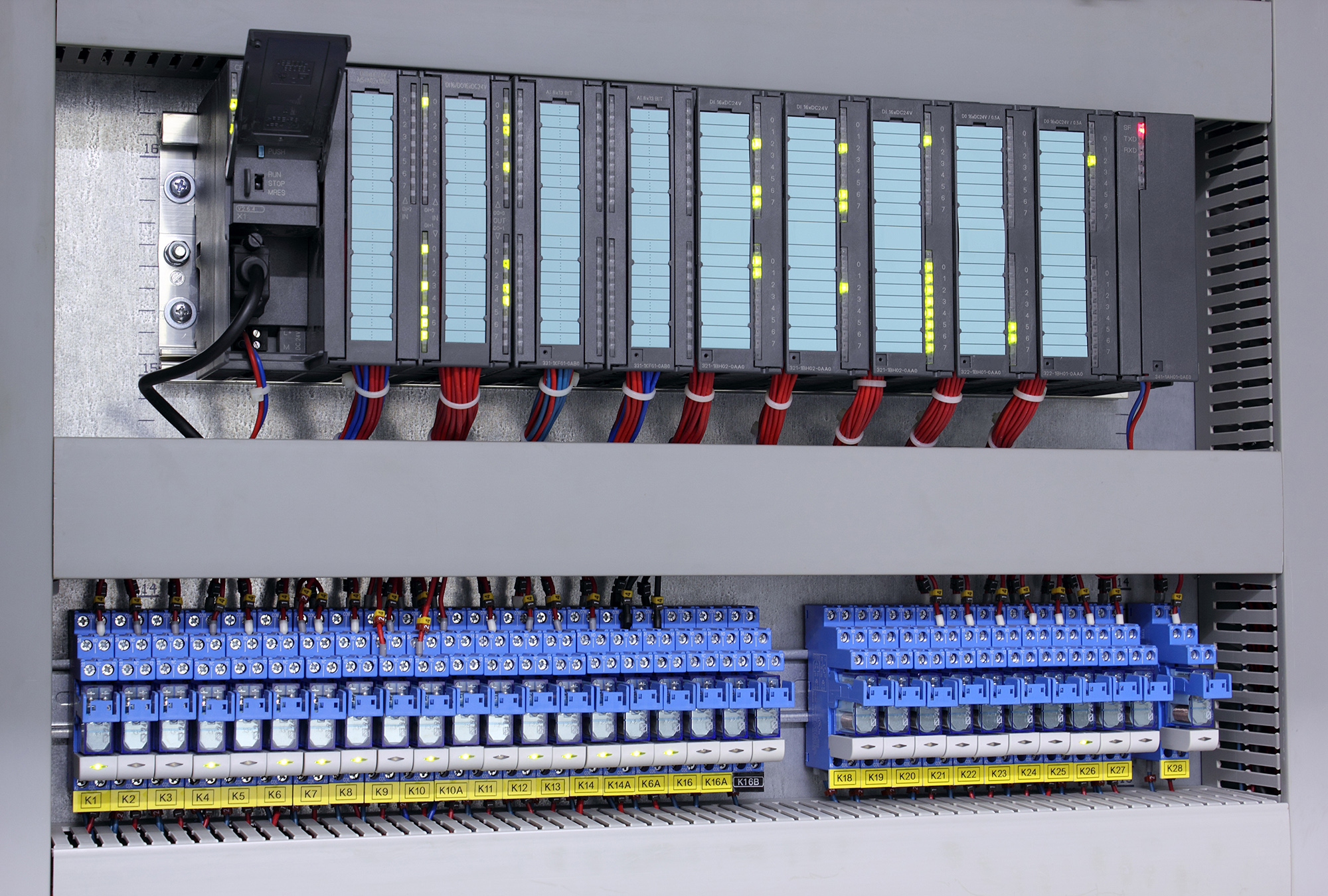 Advantages
PLC automation expertise
From micro-scale to large-scale PLC integrations, we know how to apply automation to your machines and processes. Investing in PLCs for both modernization and new equipment requires the right partner.
Modernization
PLC upgrades can take several migration paths. Existing communication networks and protocols must be carefully considered and planned for when engineering a migration path. Millennium can help concept and plan the correct path, lowering your risk while rewarding your business with a healthy ROI. Analyzing PLC programs for performance improvements, mounting new PLCs on existing control panels, providing new control panels in existing cabinets, or complete new PLC systems are all among our strengths. Let our team take your system to the next level.
DCS and SCADA
SCADA (Supervisory Control And Data Acquisition) is a control system architecture consisting of a networked system of PLCs, computers, and operator interfaces for high-level supervision of manufacturing machines and processes. DCS (Distributed Control System) is a system of distributed controllers and networked equipment most effectively used for large-scale and distributed process control.
Millennium understands when PLC, SCADA, and DCS solutions are the right choice for your application and process.
Service & support
Understanding PLC architecture and hardware as well as multiple product platforms is our key to effective service. Add application experience, and you have the right partner for PLC service and support. Millennium knows and works with multiple providers and can handle today's technologies or installed technologies from the last few decades. We understand how to analyze and troubleshoot to provide the service and support that you need.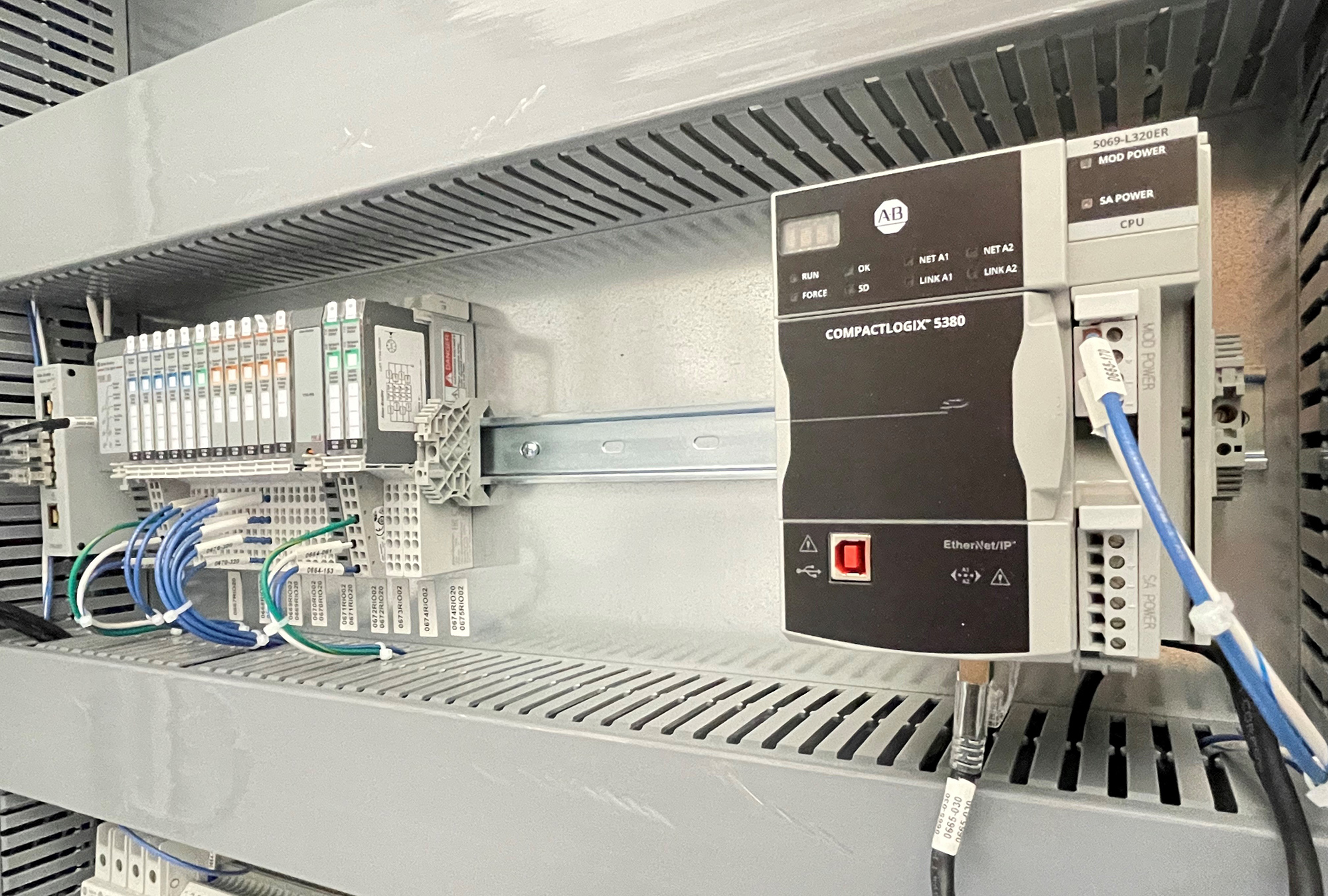 Intelligent automation control
Applying PLC Automation to your application
Our experience ensures success for PLC implementation projects. Current technologies allow faster and better data for operational analytics and decisions, which results in improved performance. We can help you with the exact technology and implementation you need.
Just one call away: we'll be happy to show you what we can do for you
Do you want to automate individual processes or machines, or are you looking for a complete solution from a single source? No matter what your challenge is, Millennium is always your perfect partner:
• We can work with multiple brands of PLCs
• We have a vast knowledge of industry-specific PLC applications
• We can offer remote access for troubleshooting or programming changes
Contact us any time
We're happy to help you!
Do you have questions, demands or problems regarding automation? We are always happy to help you, please feel free to contact us.